Fayetteville First UMC
Throughout the Bible there are core teachings that emerge and serve as a foundation for the Body of Christ on earth. The central teaching of Scripture is the love of God. This is most clearly seen in the death, burial, and resurrection of Jesus for a lost and dying world. All of our core beliefs flow from the truth that Jesus is the Resurrected Savior and He will come again.
God
We believe in one true God who equally and eternally exists in three Persons, God the Father, God the Son, and God the Holy Spirit. God the Father, Son, and Holy Spirit exist as the perfect Trinity in complete unity in being, essence, character, power, mission, and love.

And you also were included in Christ when you heard the message of truth, the gospel of your salvation. When you believed, you were marked in him with a seal, the promised Holy Spirit, who is a deposit guaranteeing our inheritance until the redemption of those who are God's possession—to the praise of his glory.
– Ephesians 1:13-14
The Father
We believe in God the Father who is actively and graciously engaged in the affairs of humanity. Our Father hears and answers our prayers, has provided a way for us to be saved from sin and death, and brings us into a loving and hope-filled relationship with Himself through His Son Jesus Christ. Because of our relationship with God the Father, he sends us on mission into the world so that He might make Himself known to all people.

7 Therefore, if anyone is in Christ, the new creation has come: The old has gone, the new is here! 18 All this is from God, who reconciled us to himself through Christ and gave us the ministry of reconciliation: 19 that God was reconciling the world to himself in Christ, not counting people's sins against them. And he has committed to us the message of reconciliation. 20 We are therefore Christ's ambassadors, as though God were making his appeal through us.
– 2 Corinthians 5:17-20
The Son
We believe in God the Son who is both fully human and fully God. We believe Jesus was conceived by the Holy Spirit and born of the Virgin Mary. We believe Jesus lived a sinless life and willingly died on the cross to bring us into a reconciled relationship with God the Father. We believe that Jesus' sacrifice brings the opportunity of salvation to all people who will believe in Him and trust their lives to His authority. We believe that Jesus physically rose from the dead, appeared to many people, ascended into heaven and will return to earth to make all things new.

For what I received I passed on to you as of first importance: that Christ died for our sins according to the Scriptures, that he was buried, that he was raised on the third day according to the Scriptures, and that he appeared to Cephas, and then to the Twelve. After that, he appeared to more than five hundred of the brothers and sisters at the same time… Then he appeared to James, then to all the apostles, and last of all he appeared to me also… For since death came through a man, the resurrection of the dead comes also through a man. For as in Adam all die, so in Christ all will be made alive. Then the end will come, when he hands over the kingdom to God the Father after he has destroyed all dominion, authority and power. For he must reign until he has put all his enemies under his feet. The last enemy to be destroyed is death.
– 1 Corinthians 15:3-8; 21-22; 24-26
The Holy Spirit
We believe in God the Holy Spirit who is equal with the Father and the Son. We believe the Holy Spirit is God's very presence on the earth to point people to salvation in Jesus Christ. We believe the Holy Spirit not only helps us accept Jesus and the salvation He offers, but the Holy Spirit is continually transforming followers of Jesus into the image of Jesus. The Holy Spirit gives every follower of Jesus spiritual gifts that we use to help us be an effective witness for Jesus in the world.

This is how we know that we live in him and he in us: He has given us of his Spirit. 14 And we have seen and testify that the Father has sent his Son to be the Savior of the world. 15 If anyone acknowledges that Jesus is the Son of God, God lives in them and they in God.
– 1 John 4:13-15
The Bible
We believe the Bible is the inspired word of God. We believe the Bible contains all we need to know about salvation and it is the final authority for our faith and practice.

All Scripture is God-breathed and is useful for teaching, rebuking, correcting and training in righteousness, so that the servant of God may be thoroughly equipped for every good work.
– 2 Timothy 3:16-17
Salvation
Salvation simply means having a right relationship with God both now and forever. We believe that sin has separated us from God. We believe that all people have a sin nature and all people have sinned, but all can be saved. We believe salvation is available to any person who will put their faith in Jesus as Savior. Those who put their faith in Jesus Christ repent of their sin, confess Jesus as their Savior, publicly come into God's family through baptism, and live on mission with Jesus in the world.

If you declare with your mouth, "Jesus is Lord," and believe in your heart that God raised him from the dead, you will be saved. 10 For it is with your heart that you believe and are justified, and it is with your mouth that you profess your faith and are saved. 11 As Scripture says, "Anyone who believes in him will never be put to shame." 12 For there is no difference between Jew and Gentile—the same Lord is Lord of all and richly blesses all who call on him, 13 for, "Everyone who calls on the name of the Lord will be saved." 14 How, then, can they call on the one they have not believed in? And how can they believe in the one of whom they have not heard? And how can they hear without someone preaching to them? 15 And how can anyone preach unless they are sent? As it is written: "How beautiful are the feet of those who bring good news!"
– Romans 10:9-15
Baptism
Baptism is a sacrament in our church during which we believe that God is present to pardon and receive us into God's family. We accept and recognize baptisms from all other Christian churches, and we baptize at all ages and stages of a person's life.
Baptisms are usually scheduled during one of our regular Sunday worship services.

In him you were also circumcised with a circumcision not performed by human hands. Your whole self ruled by the flesh was put off when you were circumcised by Christ, having been buried with him in baptism, in which you were also raised with him through your faith in the working of God, who raised him from the dead.
– Colossians 2:11-12
Communion
We believe Communion is a time to remember the death, burial, and resurrection of Christ and renew our relationship with Him. Jesus called His church to constantly remember His sacrifice and celebrate our new life through the giving and receiving of Communion. Communion is not just a time to look back at what Christ has done for us, but also look ahead with hope to His return. Each time Communion is offered we welcome all who seek Jesus to the table.

"Jesus took bread, gave thanks, and broke it, and gave it to his disciples, 'Take and eat; this is my body.' Then he took a cup, and gave thanks, and offered it to them, saying, 'Drink from it all of you. This is the blood of the covenant, which is poured out for many for the forgiveness of sins'"
–Matthew 26:26-28

Do this in remembrance of me.
– Luke 22:19
God's Will
We believe that God has a special and unique purpose for every person. We also believe that each follower of Jesus has a common purpose to love God and love our neighbor. As followers of Jesus, we seek to discover our specific purpose while we continually live a life that displays our love for God and our love for people that God brings into our lives.

One of them, an expert in the law, tested him with this question: "Teacher, which is the greatest commandment in the Law?" Jesus replied: "'Love the Lord your God with all your heart and with all your soul and with all your mind.' This is the first and greatest commandment. And the second is like it: 'Love your neighbor as yourself.' All the Law and the Prophets hang on these two commandments."
– Matthew 22:35-40
The Church
We believe the Church (also known as the Body or Bride of Christ in Scripture) is made up of all those in a personal relationship with God through Jesus Christ. We believe the Church is called to live in fellowship with one another, worship together in unity and help each other become more like Christ through word and deed. The Church is also called by God and empowered by the Holy Spirit to bring the saving and healing power of Jesus Christ to a lost and hurting world.

Then Jesus came to them and said, "All authority in heaven and on earth has been given to me. Therefore go and make disciples of all nations, baptizing them in the name of the Father and of the Son and of the Holy Spirit, and teaching them to obey everything I have commanded you. And surely I am with you always, to the very end of the age."
– Matthew 28:18-20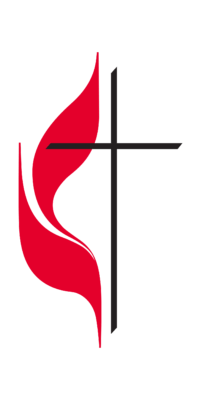 The United Methodist Church
On April 23, 1968, The United Methodist Church was created when Bishop Reuben H. Mueller, representing The Evangelical United Brethren Church, and Bishop Lloyd C. Wicke of The Methodist Church joined hands at the constituting General Conference in Dallas, Texas. With the words, "Lord of the Church, we are united in Thee, in Thy Church and now in The United Methodist Church," the new denomination was given birth by two churches that had distinguished histories and influential ministries in various parts of the world.

Theological traditions steeped in the Protestant Reformation and Wesleyanism, similar ecclesiastical structures, and relationships that dated back almost two hundred years facilitated the union. In the Evangelical United Brethren heritage, for example, Philip William Otterbein, the principal founder of the United Brethren in Christ, assisted in the ordination of Francis Asbury to the superintendency of American Methodist work. Jacob Albright, through whose religious experience and leadership the Evangelical Association was begun, was nurtured in a Methodist class meeting following his conversion.