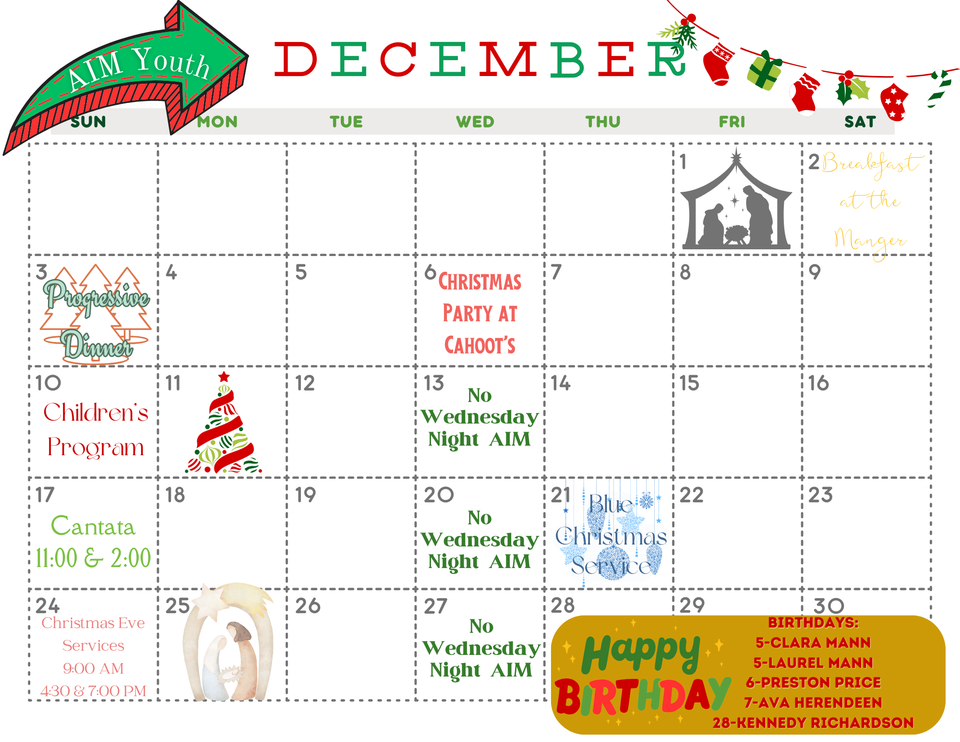 Youth Director
Mary Beth Jenkins
6th-8th Jr AIM & 
9th-12th Sr AIM
Fayetteville FUMC Youth Ministry
To receive emails and updates about what our Youth are doing, sign up below.
Youth Ministry Schedule
WEDNESDAY NIGHT AIM
Wednesdays: 6:00-7:00
DOWNSTAIRS IN THE YOUTH ROOMS
SUNDAY MORNING YOUTH GATHERING
Every Sunday
9:45 a.m.
SUNDAY NIGHT AIM
Sundays: 5:00-7:15
DOWNSTAIRS IN THE YOUTH ROOMS
FELLOWSHIP & SMALL GROUPS
For more information on small group fellowship, please
contact Mary Beth Jenkins via email.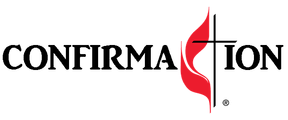 We begin a new class for Confirmation in January every other year. The class is for current 6th & 7th grade students, but if we have a need for any older students who may have missed the previous class, they will be eligible to join as well. It is a 14 week commitment with Confirmation Sunday being held in May as well as a field trip planned before the class ends. Classes will be held during Sunday School as well as sometimes on Sunday nights before regular Sunday night AIM. If you have any questions or want more information, please let Mary Beth know. I would love to discuss this with you.
What is confirmation?
Confirmation in The United Methodist Church is a time of intentional preparation, it gives teens and tweens the opportunity to reflect on the most basic tenets of our faith and gives them a safe environment to ask questions and grapple with the divine truths and mysteries proclaimed by the church of Jesus Christ. Confirmation helps youth to investigate the depths of the faith and helps them begin to understand what it means to become a fully devoted follower of Jesus Christ, and to make their first public profession of faith. During this time young persons "make firm" what has gone before: God's prevenient grace, baptism, the teaching and witness of parents and other persons of faith, the teachings and life together in the church, the student's own growing faith. Youth are invited to claim for themselves the name Christian and the name United Methodist. We believe that Confirmation is a significant step in the journey of faith.

Unlike baptism, which is a sacrament, confirmation is a repeatable rite in The United Methodist Church. Standing before the congregation to profess one's faith as part of a confirmation ceremony is not limited to only one special time. In addition to confirmation of younger youth, the Book of Discipline encourages a time of intentional preparation and the rite of confirmation for older youth as well. Because the middle school years (5th-8th grades) are when young people begin to move from concrete thinking to abstract thinking, that is when most people begin to make lifelong faith decisions. Also, during these middle school years, youth are seeking a sense of belonging. Belonging to the community of faith is an appropriate response to that developmental task.

Reference: The Journey, A United Methodist Congregation

Any questions, contact Mary Beth Jenkins via email. 
Join The Youth Team
Would you like to help with Sunday night Youth or teach a Youth Sunday School Class or help with the Youth Wednesday Night BEAM?